Product
Plantwall Pro with Fytocell
.
Herbal Green Wall - ideal for around the kitchen and cooking - Fytocell® in Plantwall Pro - various modellen to be created out of a standard model.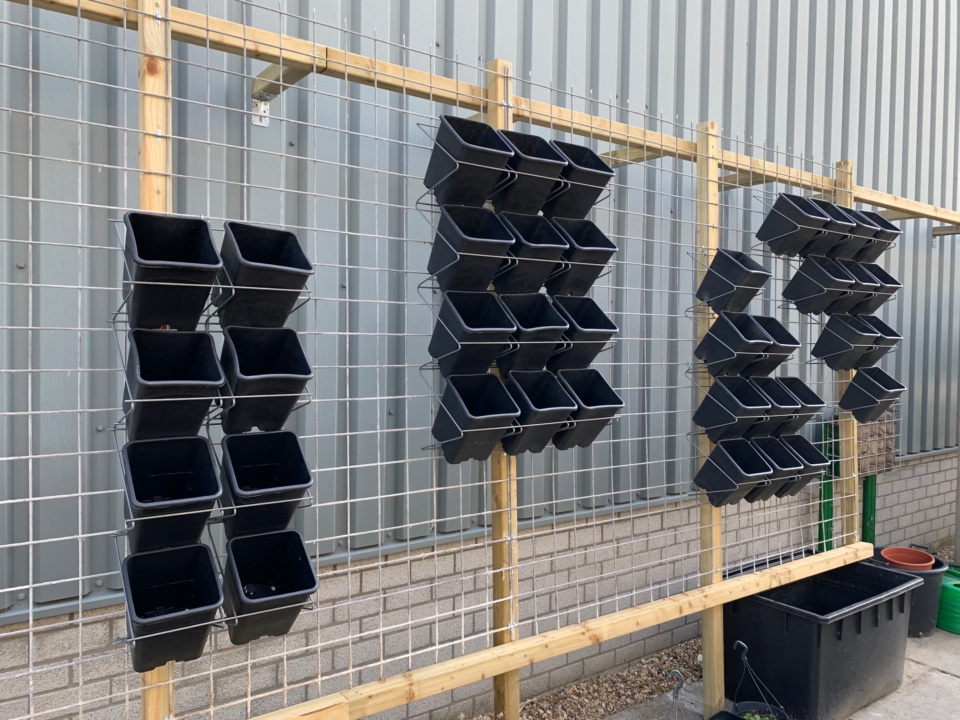 Plantwall Pro with Fytocell
Plantwall Pro is an ideal concept which is traditional sold as frame for 5x 4 plants, but on this pictures you can see how easy it is to create all sorts of shapes which create either playful designs and or to fit underneath sloped roofs and or staircases.
Ideal for home cooking, fresh herbs in and around the house. Also suitable for balconies, restaurants etc etc.
Not only in the public environment but also in your own private house, vertical gardens can be nice to look at and useful as well.
Webshop Plantwall-Pro and Fytocell®
Vertical green wall with Fytocell®
To create a sound growing environment in vertical green structures, you need a capillary substrate. Fytocell® is the only product world wide which is able to transport water by capillarity to a substantial hight.
The combination of Fytocell® and the optimal hardware and irrigation technique creates a very interesting concept for vertical farming. Not only for greenhouses, but also for city farming, this concept is working fantastic.
Get in Touch
Nijverheidsweg 17
6651KS, Druten
The Netherlands

Tel

+31(0)487-593 778