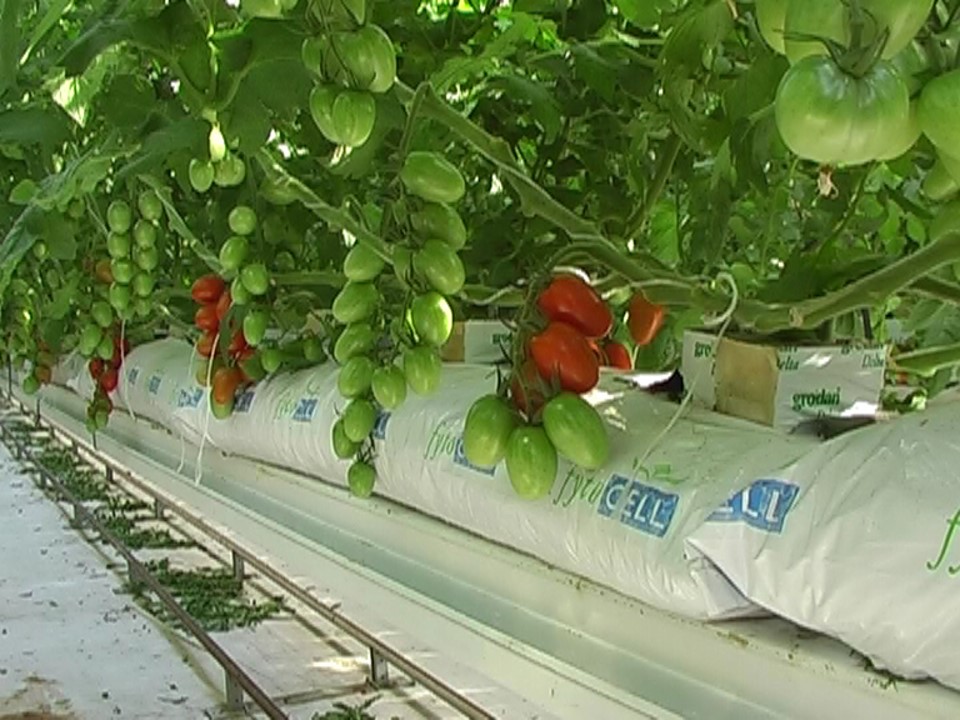 Case Study
Fytocell® for Hydroponics - soil less culture
.
Fytocell® as a growing media for the usage in greenhouses is a great way to save water and increase your yield.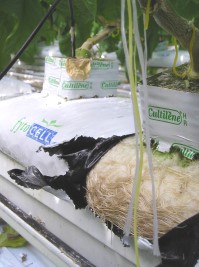 Pattern of perfect healthy root growth in Fytocell - hydroponics
Fytocell, a perfect growing media for both propagation and growing of salad crops. Also flowers, and various soft fruit. Specifically in soil less culture / hydroponics, hanging baskets , green walls and potting soil mixtures.
Fytocell enables an even wetness from top to bottom of a plant grow bag, meaning growers can irrigate accurately without expensive run-off. Fytocell is made of an easily wetted cellular material, ensuring very even levels of wetness, conductivity and pH throughout the whole bag root zone. It is pleasantly soft and light to handle, and plants root into the foam very easily. It can also save on fertiliser costs, as using it ensures fertilisers are not washed away through excessive watering.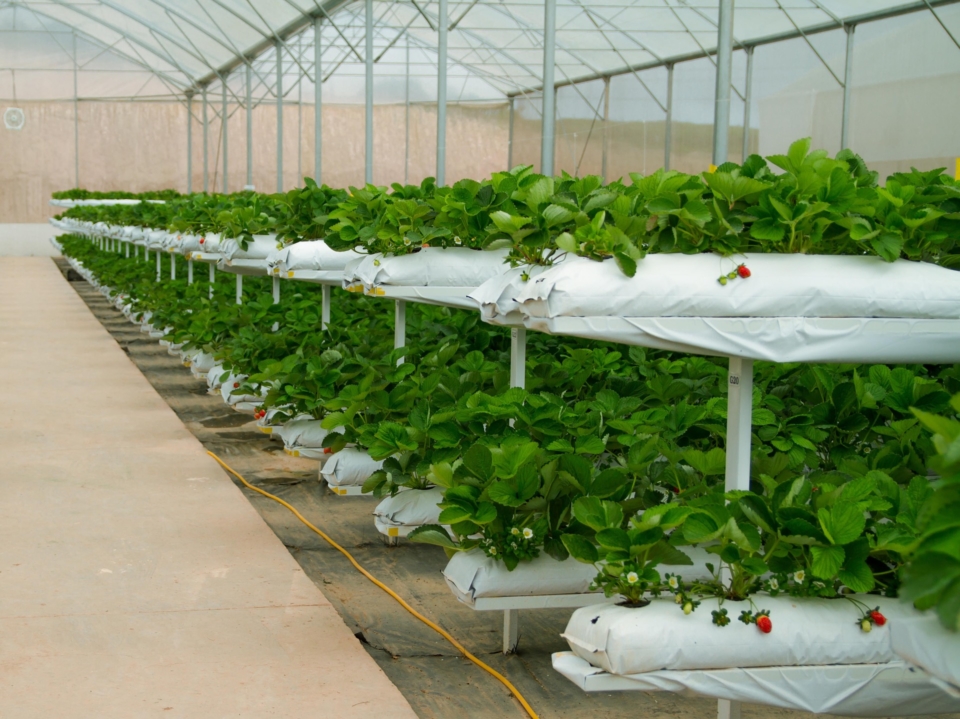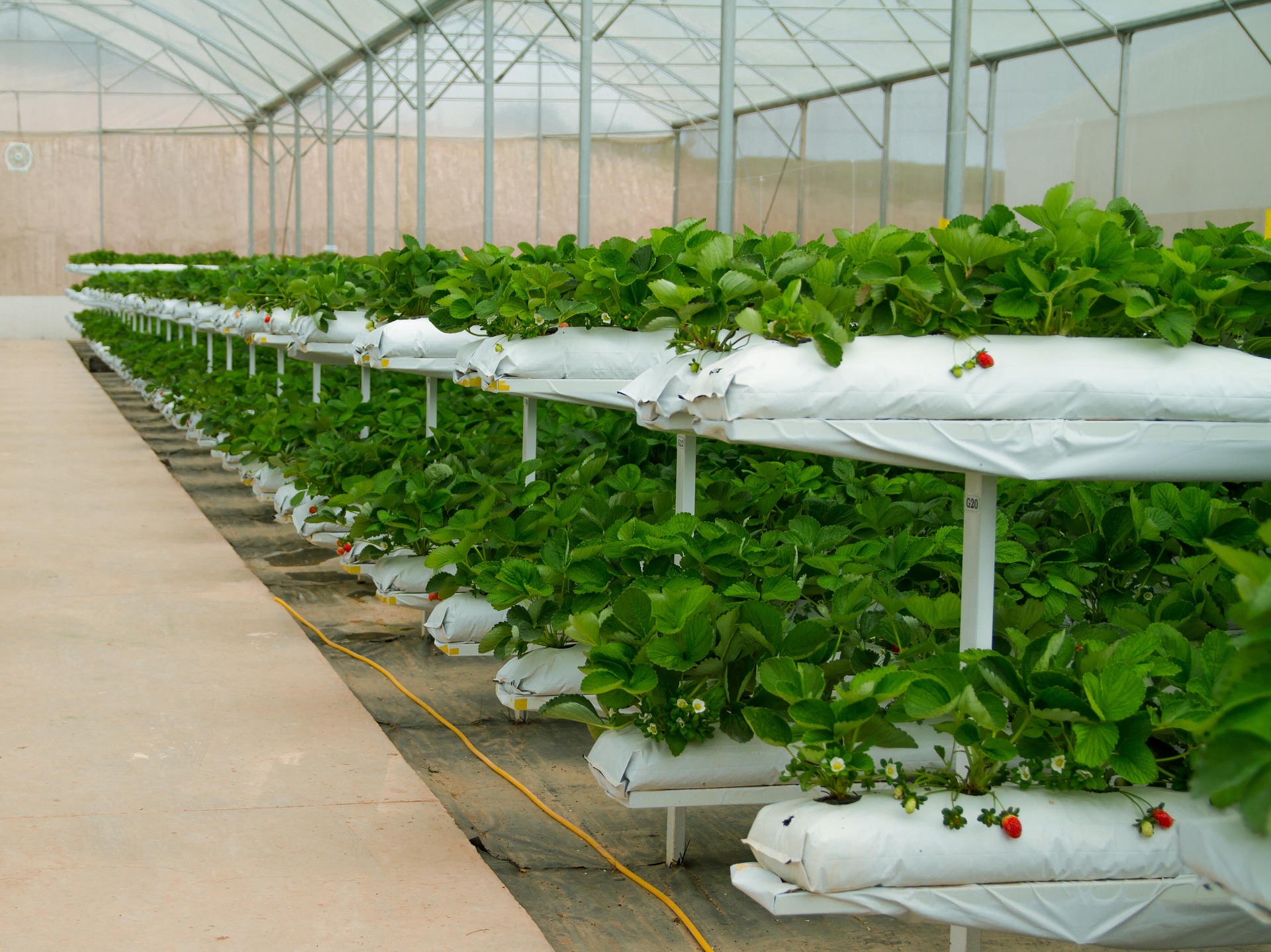 Strawberry growing in Fytocell
Lack of oxygen in the root zone has a direct influence on root development and, subsequently, the uptake of nutrients and water. Because of the open cell structure, Fytocell® flakes help ensure that there is always good oxygen content throughout the pot – even if the substrate becomes saturated.
The result is more feeder roots, improved water and nutrient uptake and stronger, more vigorous plants.
Safe Water a.o - Environmental aspects by Fytocell®
Growers are becoming steadily aware of the need to save on water usage, as new legislation has come into force and water costs are being pushed up. Fresh produce growers no longer have the luxury of wasting water.
Which type of our foams do we use for growing hydroponically ?
Ready to use foam
Form any mixtures varying from more than 40%. Foam in potting soil up to 100% foam, our neutralised, inert growing media is ideal for Hydroponics. ( in grow-bags, slabs, containers, hanging baskets, trays etc. etc.)
For growing in greenhouses, inert products and environmental safe products are necessary. So our inert and ready to use Fytocell® is the perfect product.
Get in Touch
Nijverheidsweg 17
6651KS, Druten
The Netherlands

Tel

+31(0)487-593 778